Treatment Inquiry & Appointment
for International Patients
---
For cost estimation and to check if a treatment option / appointment is possible, please submit a treatment inquiry using our contact form. The form can be completed in German, English or Russian. Please note: Before submitting your data and uploading your medical documents, we kindly ask you to read the following Important Information & Required Documents for International Patients carefully and thoroughly. On the basis of the information received, our physicians will be able to provide you with a good-quality treatment offer. Since our internal processes require the form we are unable to process inquiries made by telephone or email.
Treatment inquiry & Cost Estimation
Treatment Inquiry Process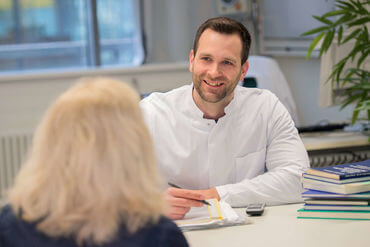 How To Upload Documents/Images?
Medical documents (word, pdf, jpg) as well image data (CT, MRI) can be made available to us using our Telemedicine Portal. To do so, please complete the contact form (step 1) and send it. You will be automatically be forwarded to the next step, where you can upload image data (step 2).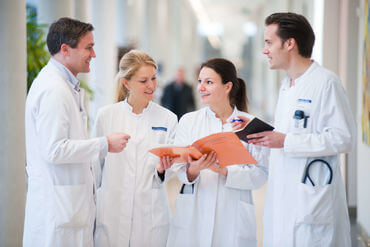 Duration Of Processing
We normally require about five working days to provide a treatment offer and the cost estimate. Please note, that if you use our Telemedicine Portal to upload your data we will have immediate access and can process your inquiry as fast as possible (no mailing delays).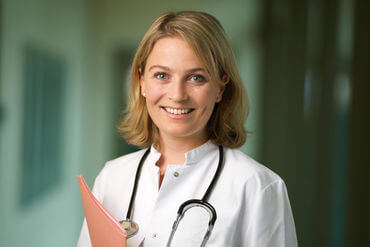 APPOINTMENT
We will do our best to arrange an appointment on a date that is convenient for you. Please indicate desired dates. We do not have lengthy waiting times as a rule. Please note that we are unable to confirm an appointment until the amount stated on the cost estimate has been paid.
 Important Information & Required Documents
for International Patients at Heidelberg University Hospital
Our physicians require copies of your medical documents to enable us to provide treatment offers and the cost estimate.
The medical documents have to be:
in German or English
up-to-date (not older than 3 months, hematology cases: not older than 3 weeks)
titled (e.g. Histology Report, Colonoscopy Report)
dated and patient name must be visible on each report (please only use gregorian calendar dates e.g. day.month.year or 01.02.2020)
typed (handwritten reports cannot be accepted)
Requested documents for all inquiries
In order to forward your request we will need following documents:
A current and detailed medical report (i.e. a chronological overview of the patients medical history including the most recent findings)
If applicable, further medical documents depending on the department
If some necessary documents are missing, our staff will inform you about it.
Requested documents for the National Tumor Center
In order to forward your request to our National Tumor Center we will need following documents:
histopathological report
current laboratory results (in prostate cancer cases: history of PSA values every 3 months since the first diagnosis)
surgery report (if surgery has been performed)
imaging (MRI, CT, PET-CT) in DICOM format including imaging reports (for uploading instructions click here: English and Arabic, German, Russian)
detailed medical letter or report not older than 3 months, i.e. a chronological overview of the patients medical history including the most recent findings:

date of first diagnosis
surgery (s)
chemotherapy protocols
radiation therapy protocols
and/or other treatment
description of patients current condition including height and weight
previous treatments
---
Contact Form