治疗 / 预约问询
针对国际患者
---
For cost estimation and to check if a treatment option / appointment is possible, please submit a treatment inquiry using our contact form. The form can be completed in German, English or Russian. Please note: Before submitting your data and uploading your medical documents, we kindly ask you to read the following Important Information & Required Documents for International Patients carefully and thoroughly. On the basis of the information received, our physicians will be able to provide you with a good-quality treatment offer. Since our internal processes require the form we are unable to process inquiries made by telephone or email.
Treatment inquiry & Cost Estimation
治疗 / 预约问询
请您选择填写表格及提供的医疗报告所用的语言
国际患者赴海德堡大学医院就医流程
治疗问询处理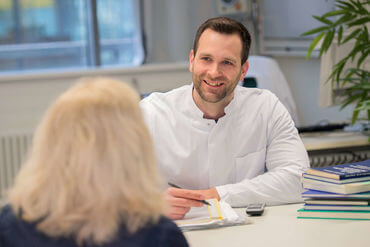 发送您的患者信息和医疗报告
您可以使用我们的远程医疗平台来发送医疗报告(word、pdf、jpg)以及影像数据(CT、MRI)。为此,请您填写中文或英文版的联系表格(步骤1)并发送该表格。然后您会被自动转到下一步,在该步骤中您可以上传影像数据(步骤2)。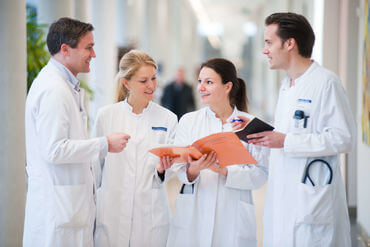 处理时间
我们通常需要大约五个工作日来准备治疗报价和费用预估。请注意,如果您使用我们的远程医疗平台(英文联系表格)上传数据,那么我们可以立即获取并尽快处理您的问询(没有邮件的延迟)。请您注意,若我们收到的是中文信息,则会有一些翻译延迟。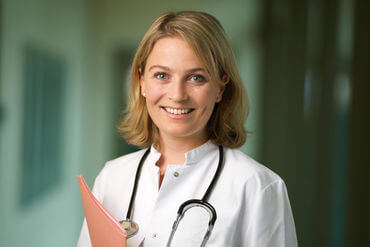 预约与行程安排
我们会尽力将预约安排在一个对您来说比较方便的日期。请您注明您期望的预约日期。一般我们没有过长的等待时间。请注意,只有在您支付了费用预估中列出的金额之后,我们才能确认您的预约。如有需要,大学医院可以为患者提供签证邀请函。请您提前与认证的翻译员进行预约。
 Important Information & Required Documents
for International Patients at Heidelberg University Hospital
Requested documents for all inquiries
In order to forward your request we will need following documents:
A current and detailed medical report (i.e. a chronological overview of the patients medical history including the most recent findings)
If applicable, further medical documents depending on the department
If some necessary documents are missing, our staff will inform you about it.
Requested documents for Neurosurgery / Neurology Department
In order to forward your case to the neurosurgery or neurology department we require following documents:
up-to-date MRI images, which are not older than 3 months, including imaging report (Please note that we require images in the worldwide accepted DICOM image format (no jpeg or other image formats can be accepted)
up-to-date medical report (Ii.e. a chronological overview of the patients medical history including the most recent findings)
Requested documents for the National Tumor Center
In order to forward your request to our National Tumor Center we will need following documents:
histopathological report
current laboratory results (in prostate cancer cases: history of PSA values every 3 months since the first diagnosis)
surgery report (if surgery has been performed)
imaging (MRI, CT, PET-CT) in DICOM format including imaging reports (for uploading instructions click here: English and Arabic, German, Russian)
detailed medical letter or report not older than 3 months, i.e. a chronological overview of the patients medical history including the most recent findings:

date of first diagnosis
surgery (s)
chemotherapy protocols
radiation therapy protocols
and/or other treatment
description of patients current condition including height and weight
previous treatments
---
Contact Form