Commited to Children
Highly Modern Center for Pediatric and Adolescent Medicine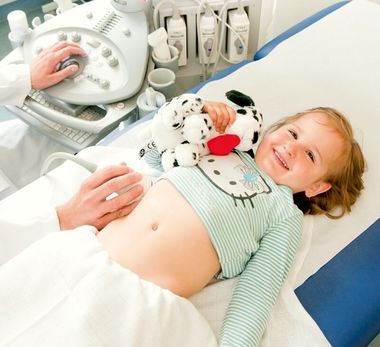 Illness in a child is a stressful situation for the entire family. It is important to us to provide children and adolescents with treatments promising the best possible chance of success. The recognition of our name and the demand from beyond Germany motivate us in our work.
Treatments are conducted primarily in the new building of the Children's Hospital, which was opened in 2008. The hospital is one of the most modern pediatric centers in Europe. The examination and treatment areas are located in the colorful, five-level cube with more than 100 beds and numerous special sections for outpatient therapies. Our state-of-the-art equipment includes everything required to practice modern, cutting-edge medicine.
Selected Areas of Expertise:
If you do not find the information you are seeking, please contact us.