International presentation of Heidelberg University Hospital at the leading global healthcare trade fair: Arab Health 2023
The focus of the International Office's participation was the wide range of medical services offered by Heidelberg University Hospital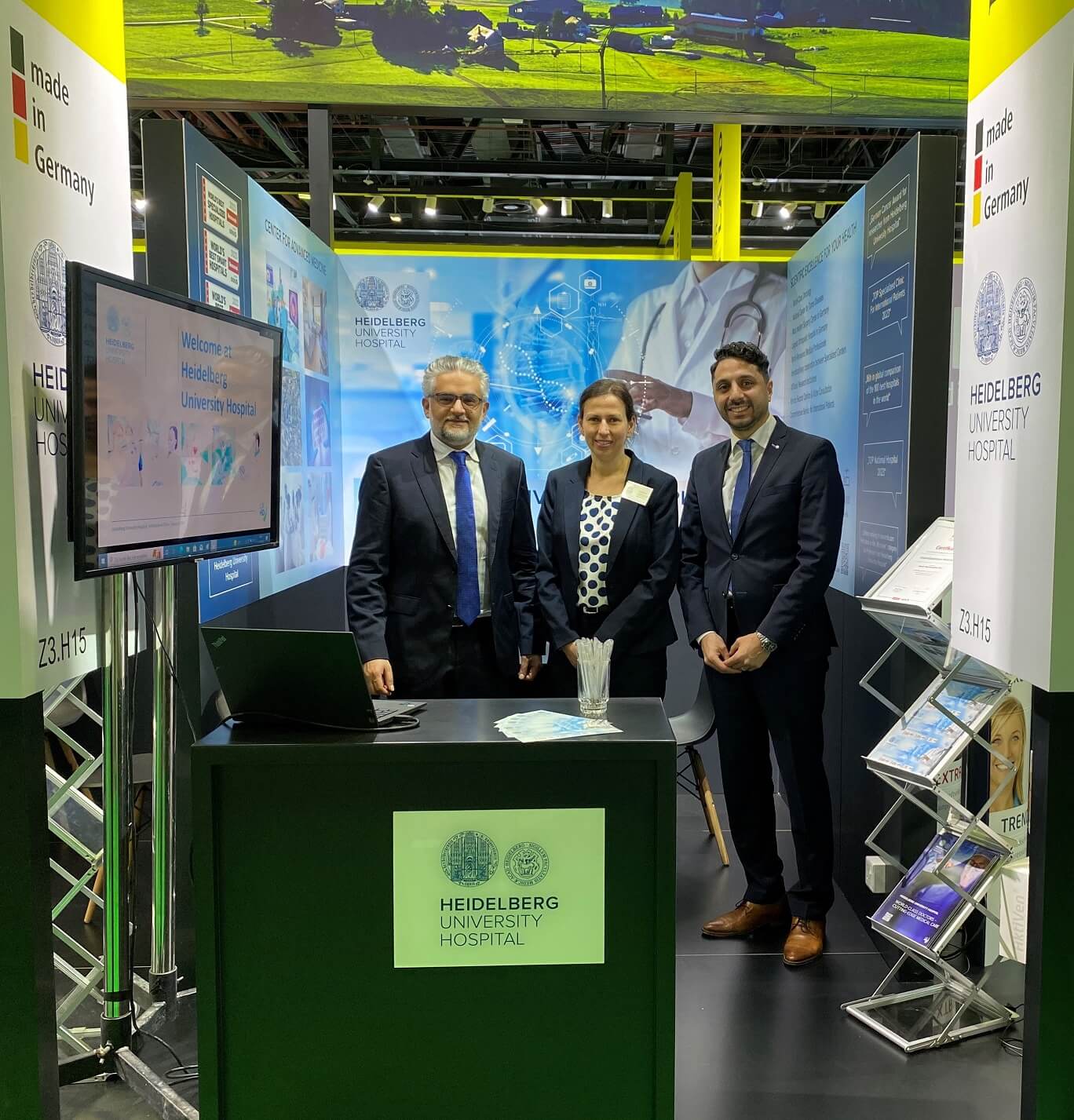 From January 30 to February 2, 2023, the largest healthcare exhibition in the Arabic-speaking world took place at the Dubai World Trade Centre. More than 3,000 exhibitors from 70 countries presented a wide range of healthcare products and services to interested trade visitors over four days.
Renowned international healthcare centers, leading medical technology manufacturers, organizations and industry professionals presented their portfolios, exchanged ideas and established cooperations at Arab Health. Among them was Heidelberg University Hospital, one of the World's Best Hospitals 2022, which has many years of extensive experience in treating international patients. As a top medical center of maximum care, it offers innovative diagnostics and effective therapy for complex diseases in all specialties in combination with state-of-the-art equipment. As a result, over one million patients receive world-class medical care in Heidelberg every year.
The intensive research activities of the University Hospital and the close cooperation with research institutions such as the German Cancer Research Center (DKFZ) met with particular interest among visitors to the fair. As a result, the latest scientific findings are incorporated into patient treatment, and the proximity and interdisciplinary cooperation of the specialist departments ensure optimal treatment.
Also of great interest - especially for patients living far away and immobile - are written second opinions and video conferences with Heidelberg specialists based on findings and medical imaging provided. This service will be increasingly expanded and made available to more and more patients.
Among the outstanding services offered by Heidelberg University Hospital are the following:
Individual treatment offer
for International Patients
For our medical specialists to check if a treatment option / appointment is possible, submit your data here.
Subscribe to our Infoletter
With our infoletter for international partners and patients, we will inform you once a month about the latest news and special medical services offered by Heidelberg University Hospital via email.