World's Best Specialized Hospitals 2023: Several awards for Heidelberg University Hospital
The American news portal Newsweek, together with the global research company Statista, has ranked the World's Best Specialized Hospitals 2023. The best facilities in 11 specialties were examined: cardiology, cardiac surgery, oncology, endocrinology, neurology, neurosurgery, orthopedics, gastroenterology, pulmonology, pediatrics and urology.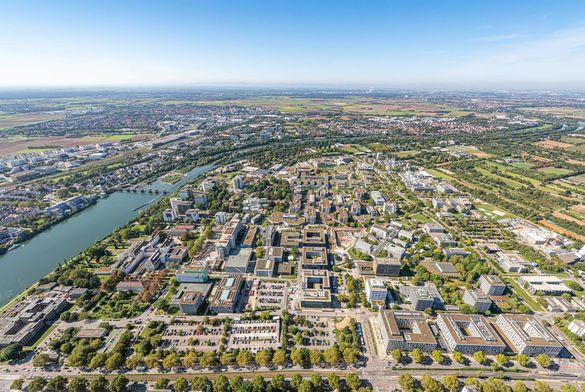 The outstanding competence of Heidelberg University Hospital was once again confirmed. In 6 specialties, it is even among the TOP 100 of the World's Best Specialized Hospitals 2023 and is ranked second within Germany in several categories:
In addition, the hospital is one of the World`s Best specialized Hospitals 2023 in orthopedics, pediatrics and endocrinology.
The Heidelberg Thoracic Clinic, which is part of Heidelberg University Hospital, was also examined. It is one of the largest hospitals in Europe specializing in the treatment of lung diseases and was ranked 25th in Pulmonology and 69th in Oncology in the World`s Best Specialized Hospitals 2023.
The lists are based on a global survey, to which over 40,000 medical professionals (doctors, health care professionals and hospital managers) were invited.
A few months ago, Heidelberg University Hospital was named one of the 100 best hospitals in the world by "Newsweek". In the ranking of the "World's Best Hospitals 2022", Heidelberg University Hospital was ranked 16th in a global comparison and in second place in Germany behind Berlin's Charité Hospital.
Individual treatment offer
for International Patients
For our medical specialists to check if a treatment option / appointment is possible, submit your data here.
Subscribe to our Infoletter
With our infoletter for international partners and patients, we will inform you once a month about the latest news and special medical services offered by Heidelberg University Hospital via email.