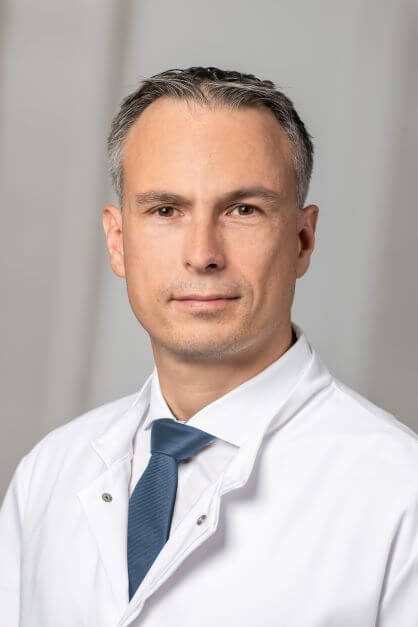 New Medical Director of Neurosurgery
Since October, the Department of Neurosurgery at Heidelberg University Hospital has been under the direction of Professor Dr. Sandro Krieg
"Professor Krieg specializes, among other things, in functional neuro-oncology and thus in function-preserving interventions for tumors of the brain and spine - an area that will continue to gain importance in the care of tumor patients in the future. I am delighted that with Professor Krieg we have been able to attract someone who will expand the growing oncological focus at Heidelberg University Hospital with his innovative neurosurgical methods and techniques and deepen the clinic's existing fields of treatment - for example in the care of craniocerebral trauma or vascular diseases of the brain," says Professor Dr. Ingo Autenrieth, Chief Medical Director of Heidelberg University Hospital.
In advanced diagnostics for brain and spine tumors, Professor Krieg will use new technology to provoke or inhibit individual functions of the cerebral cortex from the outside and thus non-invasively. "No two brains are identical, so it's helpful to know the exact pathways in advance of the surgical procedure," the neurosurgeon explains.
Neuro Center at Heidelberg University Hospital - Highest Competence and Precision
Patients with diseases of the brain and nervous system receive medical care at the Neuro Center at Heidelberg University Hospital at a level available only at a few centers in Europe. The neurological and neurosurgical departments offer all the procedures and techniques necessary for a precise diagnosis as well as the entire spectrum of modern treatment methods, such as neuronavigation for precise guidance during brain surgery.