Medical technology at the highest level at Heidelberg University Hospital
Around 6,000 medical devices are used in the new surgical clinic.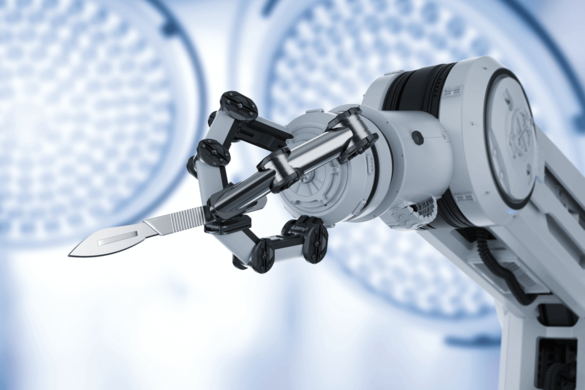 The modern technology of the surgical center ensures quality of care, safety and smooth processes, not only in the operating room, but also in diagnostics, on the wards or in areas unnoticed by patients and visitors. The spectrum ranges from high-end X-ray systems and intelligent networked systems for monitoring intensive care patients to the technical "supply arteries" of the center underground.
The robot-based X-ray system "Multitom Rax" is an all-round talent: it combines various techniques such as 2D radiography, fluoroscopic examinations with fluorescent contrast agents, angiography applications for imaging blood vessels and 3D imaging, for example for precise surgery planning. The device can be controlled by remote control, and the robotic arms with the X-ray technology are fully automatically positioned around the patient in the optimal position.
A new 3 Tesla magnetic resonance tomograph (MRT)
A new 3 Tesla magnetic resonance tomograph (MRT) produces images of the body of the highest quality and sharpness. Thanks to precise diagnostics, it is possible to differentiate between malignant and benign tissue growths in patients at an early stage and thus make a clear therapeutic decision. The device also has an intelligent energy-saving function. One of the most important innovations in the intensive care units focus on patient monitoring. The monitoring system has been completely redesigned and networked: patients' vital signs are controlled and centrally recorded even more closely than before. This means that if a patient changes wards, all measured data can be called up at any time and included in further therapy planning. In addition, alarms are displayed not only on the ward monitors but also on several mobile devices - an important step towards greater patient safety in this sensitive area.
Circadian Lighting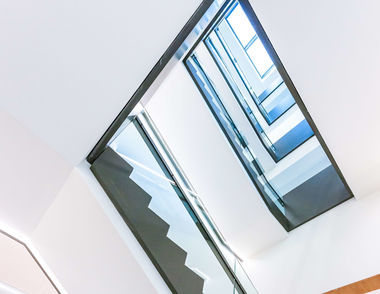 Less spectacular, but still an important aspect for the well-being and recovery of patients, are the lighting conditions in the intensive care unit.
The so-called circadian lighting control automatically adapts to the daily routine in brightness and light warmth. This makes it easier for patients to find a normal day-night rhythm with restful sleep phases. In addition, the adaptation of light to the natural daily rhythm prevents or alleviates confusion in intensive care patients. More technology and electronics go hand in hand with increased power consumption. The University Hospital consumes about as much per year as a small town with more than 11,000 households.
Impression of the hall at the new surcial center in Heidelberg