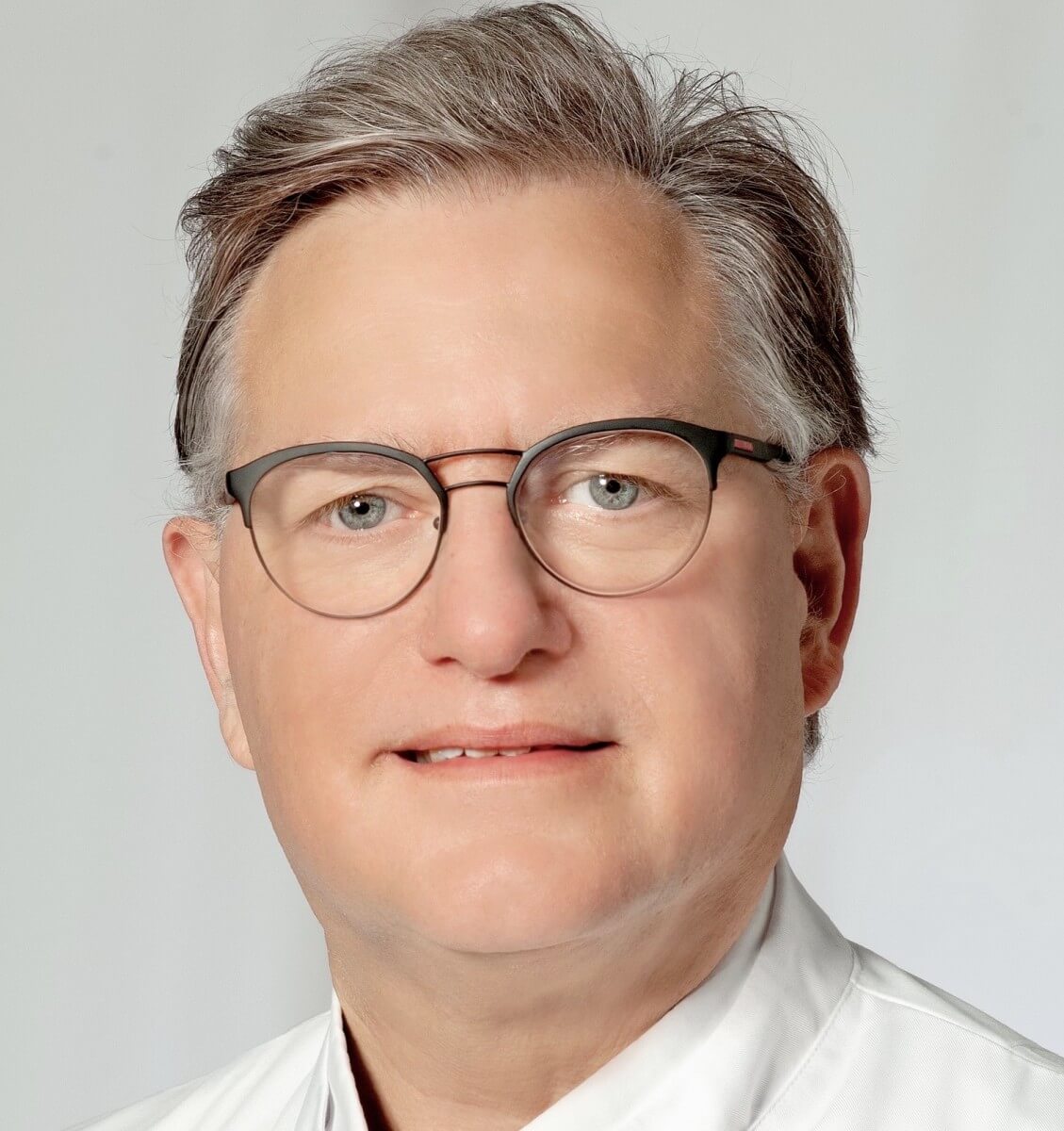 Professor Dr. Gerd Auffarth from Heidelberg on the "Power List" of the most important personalities in ophthalmology
The English professional journal "The Ophthalmologist" has been regularly publishing the 100 "most influential and inspirational people in the world of ophthalmology" for 10 years. Renowned individuals who have made an important contribution to ophthalmology with their developments are honored.
The Medical Director of the Eye Clinic at Heidelberg University Hospital is again on the so-called Power List of ophthalmologists this year. The placement is based both on the international reputation of Heidelberg University Eye Clinic and the highly regarded commitment of its Medical Director in the areas of research, development and patient care: Prof. Dr. Gerd Auffarth has been Medical Director of the Department of Ophthalmology since 2011 and is considered, among other things, one of the most experienced surgeons in cataract and corneal surgery. As co-founder of the Heidelberg Lions Cornea Bank at Heidelberg University Eye Clinic, he has further advanced human corneal transplant surgery and innovative research areas in this regard at the Heidelberg site. "However, this award is explicitly for the entire team of Heidelberg ophthalmology, which does outstanding clinical and scientific work," the expert emphasizes.
Professor Auffarth is the only German to be continuously selected as one of the world's most important experts in ophthalmology from 2014 to 2023, repeatedly landing in the top 20 worldwide.
Eye Clinic at Heidelberg University Hospital
The Heidelberg University Eye Clinic is one of the most modern hospitals in Germany. It has all the prerequisites for conservative and ophthalmic surgical therapies, including modern laser surgery. Thanks to intensive research activities and close cooperation with industry, modern state-of-the-art diagnostic and surgical methods are offered, such as femtosecond laser-assisted cataract surgery.
Possibilities of laser or microsurgical correction of defective vision are offered in the Refractive Surgery Section ("seeing without glasses"). Other specialties include the treatment and surgical care of patients with corneal diseases, corneal transplants, keratoconus, cataracts, glaucoma, eyelid surgery, and retinal diseases.
Individual treatment offer
for International Patients
For our medical specialists to check if a treatment option / appointment is possible, submit your data here.
Subscribe to our Infoletter
With our infoletter for international partners and patients, we will inform you once a month about the latest news and special medical services offered by Heidelberg University Hospital via email.