Heidelberg expands ion beam therapy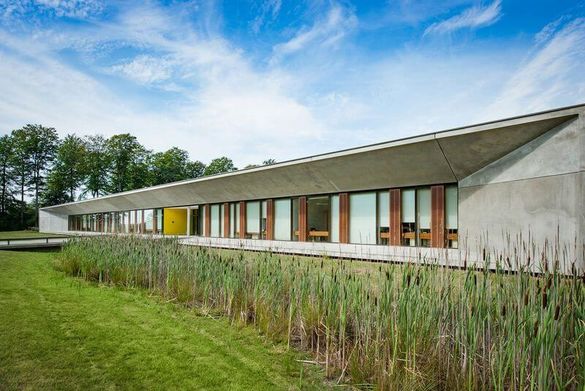 November 2015
As of October, ion beam therapy at Heidelberg has been reinforced by the Marburg Ion Beam Therapy Center (MIT). The treatment of patients has been successfully launched and colleagues from Heidelberg and Marburg now work hand in hand. Patients benefit from both locations.
Together with about 150 guests from political life, health care, and partners from clinics, technology and research, Heidelberg University Hospital and Rhön Klinkum AG formally inaugurated the Marburg Ion Beam Therapy Center MIT on November 11, 2015. On October 27, 2015, the first patients were treated by Heidelberg University Hospital at MIT.

Prof. Dr. Dr. Jürgen Debus, Managing Director of MIT GmbH, Medical Director of HIT (Heidelberg Ion Beam Therapy Center) and of the Heidelberg University Hospital Department for Radio-Oncology and Radiation Therapy, thanked all of the participants for their enormous dedication and hard work in the past year. To date, five patients have been treated with proton beams or carbon ion beams. "We are very satisfied with the seamless course of these treatments".

Highly innovative particle therapy technology

This highly innovative particle therapy technology, with which more than 3000 patients have already been treated at HIT in Heidelberg, is also available at MIT with initially two treatment spaces for patient care, clinical trials and research work to further develop this method. In 2016 another treatment room will be added, so that patients can be treated in a total of three treatment rooms. Heidelberg University Hospital will be responsible for treating these patients.
Further Information:
Heidelberg Ion Therapy Centre (HIT)
Slide show HIT (English)
Department of Radiation Oncology at Heidelberg University Hospital