Prof. Dr. Frank Winkler from Heidelberg University Hospital is the award winner in the "Translational Research" category
For his outstanding work in cancer medicine, Professor Dr. Frank Winkler has been awarded the prestigious German Cancer Award 2022 in the category "Translational Research". This is in recognition of his significant contributions to the transfer of experimental research results into the clinical field. Winkler is the Managing Senior Physician at the Neurological University Hospital in Heidelberg and a working group leader in the Clinical Cooperation Unit Neurooncology at the German Cancer Research Center (DKFZ). The neurologist is also active as physician and scientist within the National Center for Tumor Diseases (NCT) Heidelberg.
Developing novel therapies, improving existing therapies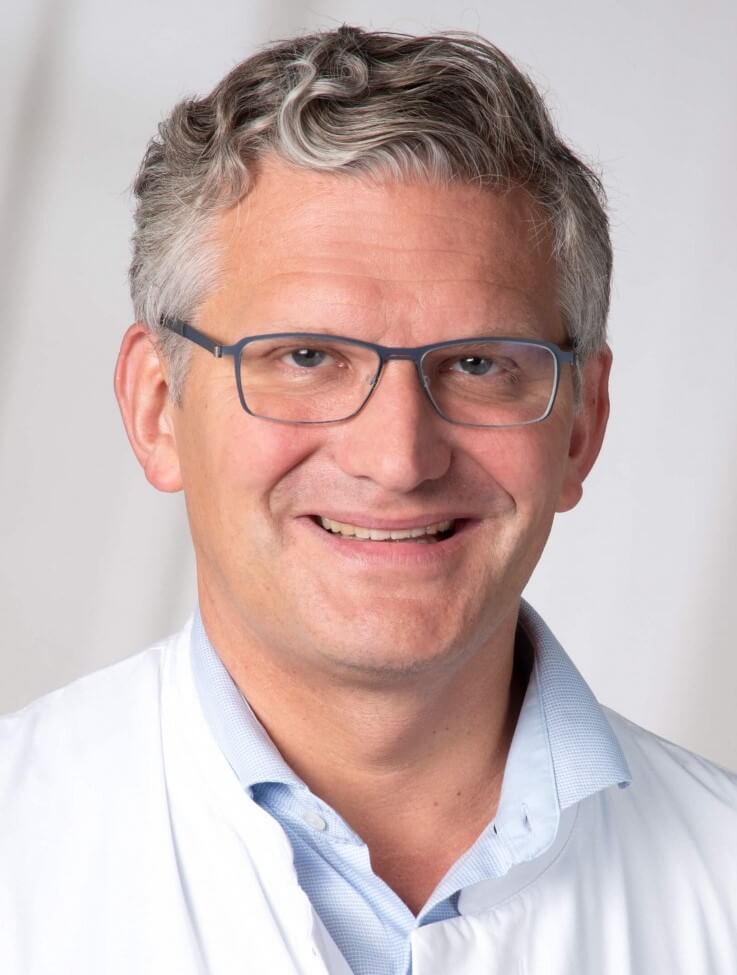 Prof. Frank Winkler is working on fundamental questions that are significant for improving the treatment of patients with brain tumors. His discoveries provide an explanation for why certain types of brain tumors, such as glioblastomas, respond so poorly to current forms of therapy. These tumors grow diffusely into the healthy brain like a fungal tangle; they are nearly impossible to remove completely with surgery and survive intensive chemotherapy and radiation.
Winkler found that the tumor cells communicate with each other in a large network, exchange substances that are essential for survival, and are thus able to evade the effects of radiation or chemotherapy. Network communication also plays an important role in the spread of the disease. The tumor cells are even networked with healthy nerve cells and receive direct signals from them - in this way, the tumors can grow faster.
The mechanisms that Winkler is tracking down not only offer fundamentally new explanations for the highly aggressive growth of this type of tumor. They also provide approaches for novel therapies - to stop brain tumor growth and make existing therapies more effective. Disrupting and even destroying tumor cell networks is thus becoming an entirely new therapeutic principle in oncology, with initial clinical trials building on these findings.
Review: German Cancer Award 2021
2021, another representative of Heidelberg University Hospital was honored with the German Cancer Award: Professor Dr. Markus W. Büchler, Medical Director of Heidelberg University Hospital's Department of Surgery and Director of the European Pancreas Center, as well as one of the world's leading pancreatic cancer surgeons in Europe and Heidelberg, was awarded the German Cancer Award 2021 in the "Clinical Research" category for his contributions to improving the treatment of pancreatic cancer. These awards reflect Heidelberg University Hospital's outstanding commitment to cancer research and treatment.
Film: World Class Oncology at Heidelberg University Hospital
Individual treatment offer
for International Patients
For our medical specialists to check if a treatment option / appointment is possible, submit your data here.
Subscribe to our Infoletter
With our infoletter for international partners and patients, we will inform you once a month about the latest news and special medical services offered by Heidelberg University Hospital via email.