Pioneering research on strokes, heart diseases, brain tumors, and the hepatitis C virus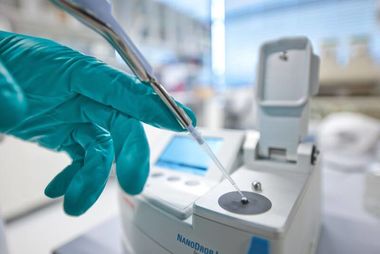 February 2016
Those who publish their research results in renowned medical journals and are frequently cited drive developments in their areas of specialty forward to a crucial degree. Among the world's most frequently cited scientists, there are five members of the Medical Faculty at Heidelberg University.
These are:

a) Professor Dr. Werner Hacke, a neurologist and stroke expert;
b) Professor Dr. Hugo Katus, an internationally renowned cardiologist for his work on cardiac infarction diagnostic tests and the genetic cause and treatment of heart failure;
c) Professor Dr. Ralf Bartenschlager, a biologist and virus researcher);
d) Dr. Volker Lohmann, a qualified professor whose path-breaking research work on the Hepatitis C virus has laid the groundwork for the successful treatment of this disease; and
e) Professor Dr. Andreas Deimling, the neuropathologist, whose work on the molecular genetic causes of brain tumors has smoothed the way for differentiated diagnoses and treatment.

Thomson-Reuters, an American media group, regularly publishes the list of the most-cited researchers. The current list of 2015 covers publications for the period of 2003-2013. It includes researchers who number among the top one percent worldwide of the most frequently cited researchers in their specialty. Globally, the list comprises about 3000 researchers from 21 fields of research, including clinical medicine and molecular biology.