Blood cancer, bone marrow and immune system disorders
Second opinion online & video consultation
For international patients at the Department of Hematology, Oncology and Rheumatology
---
An independent SECOND OPINION will give you more confidence when facing a serious illness. The experience and expertise of our renowned experts can contribute to gaining access to a targeted and individual therapy in all hematological disorders such as blood cancer (Leukemias: Acute lymphocytic leukemia (ALL), Acute myeloid leukemia (AML), Chronic lymphocytic leukemia (CLL) Chronic myeloid leukemia (CML) ), bone marrow (Multiple Myeloma, Amyloidosis), immune system disorders (Lymphoma), also cancerous (malignant) tumors of the connective tissues (Sarcomas) and Cancer of unknown primary (CUP- Syndrome).
We aim to provide excellent medical care accessible to everyone – personalized and guided by our cutting-edge research.
---
Our Focus
We concentrate on specific types of cancer:
Other hematological diseases
---
Special Treatment Options
---
Autologous stem cell transplantation (outpatient)
Head of Department: Dr. med. Sandra Sauer
Around 250 stem cell transplants are carried out in Heidelberg every year, around 1/3 of which are outpatients. During outpatient treatment, the patients are housed in comfortable apartments close to the clinic.
Learn more about the treatment by watching the video:
---
CAR-T cell therapy with CAR-T products manufactured in-house
Heads of Department: Prof. Dr. med. Peter Dreger and Prof. Dr. med. Michael Schmitt
We carry out about 40 CAR-T cell therapies a year with industrial products. We also currently have two proprietary products: CD19 (Indication: ALL, CLL, Non-Hodgkin Lymphoma) and BCMA (Indication: Myeloma).
Our CAR-T cell products are very well tolerated. For this reason, the treatment can also be carried out on an outpatient basis.
---
Second Opinion - Overview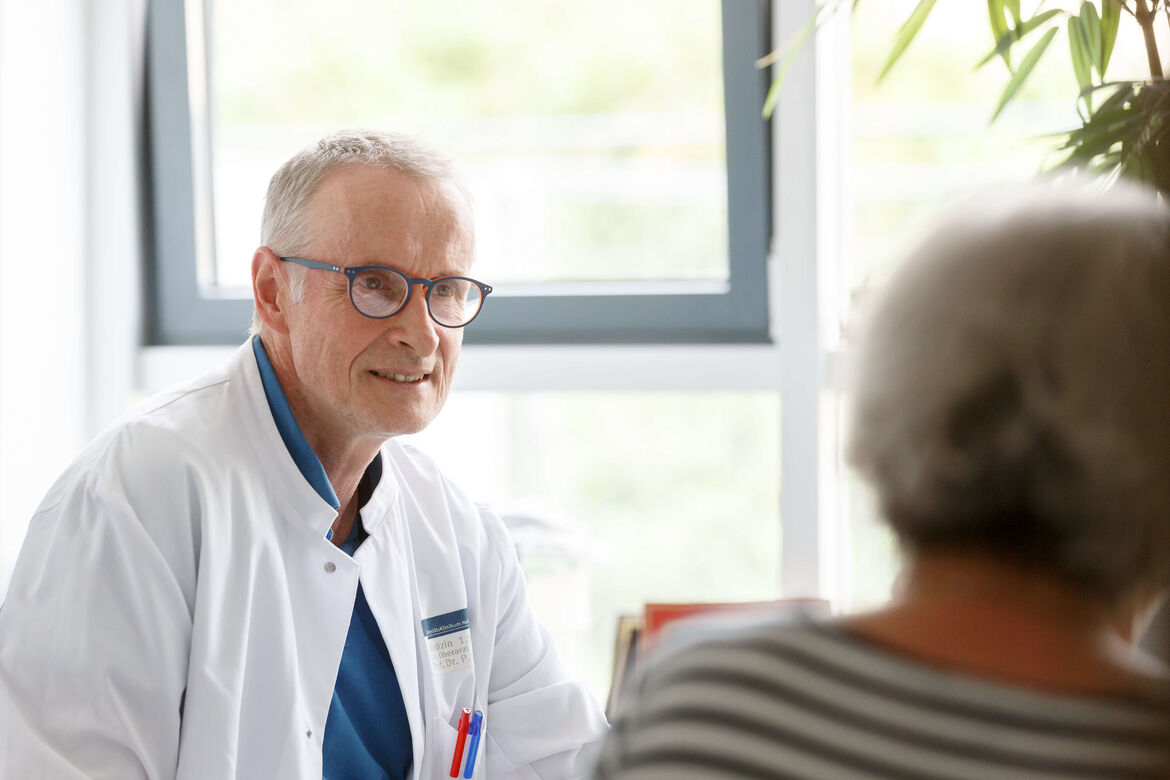 Video Consultation
Total Amount: 700 Euro
A face-to-face conversation with a renowned expert: In a personal doctor-patient discussion, we focus on your individual situation and make a recommendation - face-to-face. The video consultation is embedded in our expertise and enables us to provide the latest research findings for international patients.You will also receive a summary of the video consulation in writing.
---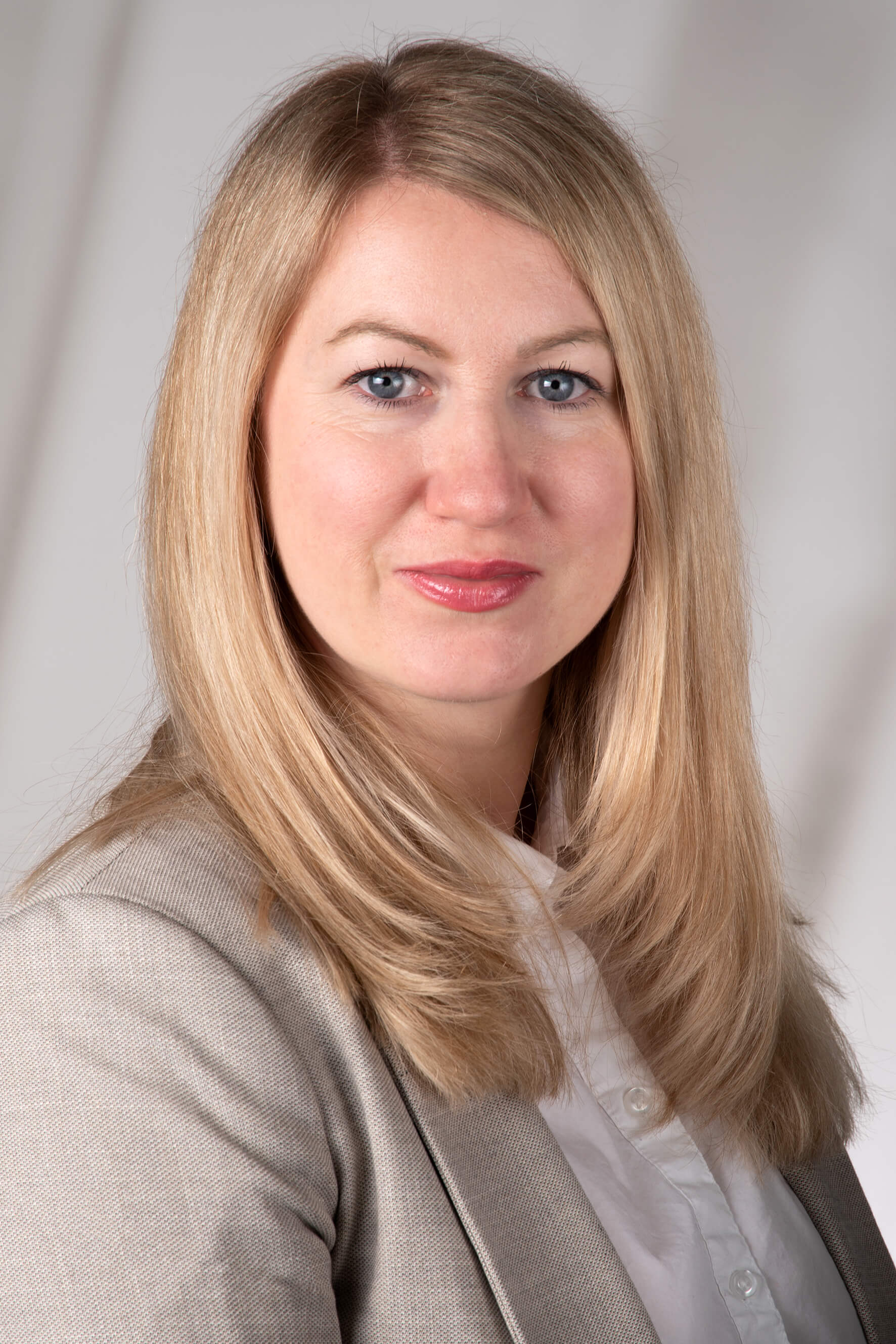 Patient Case Management
Olga Guban
Email
+49 6221 56-36831
---
FAQ on video consultation
WE HAVE COLLECTED ALL THE ANSWERS TO FREQUENTLY ASKED QUESTIONS FOR YOU
DO I NEED TO INSTALL SPECIAL SOFTWARE?
No, don`t worry, you don`t have to. All you need is a smartphone or laptop/PC/tablet and a webcam and internet connection. A special software is not required. The video consultation takes place in your browser. After login you will automatically be supported in setting up your camera and microphone.
Of course, the security of your health data is our top priority. We meet all legal requirements and do not process any data that is exchanged during the video consultation. Your video consultation is just as confidential as your personal visit to the doctor and is subject to the highest German data protection standards.
MAY A FAMILY MEMBER JOIN THE VIDEO CONSULTATION?
Yes, on condition that you introduced all persons present. The doctor has to be aware about every person attending the video consultation.
MAY I RECORD A VIDEO CONSULTATION?
No, it is illegal to record a video consultation.
Consult Doctor Online here!
Contact us for further questions
---
Healing through groundbreaking research
The Ruprecht-Karls-University is Germany`s oldest university and today`s University of Excellence. The Heidelberg University Hospital is committed to this tradition by cutting-edge research. The research location Heidelberg with a network of internationally renowned institutes such as the German Cancer Research Center (DKFZ), the European Molecular Biology Laboratory or four Max Planck Institutes combine a highly specialized expertise. This network accelerates the development based on the latest progress across disciplines and locations.
More information about the Department of Hematology, Oncology and Rheumatology at the UKHD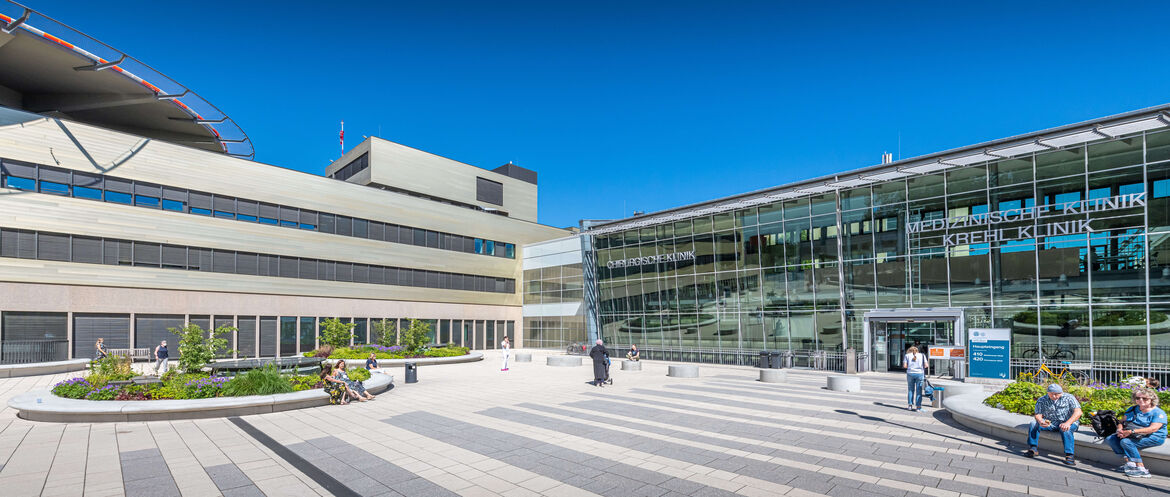 Note: the service is not available for United States (US) and Canadian citizens