International Patients - Corona Virus Update!
March 29, 2021
Attention - Corona Virus Update!
Status March 29, 2021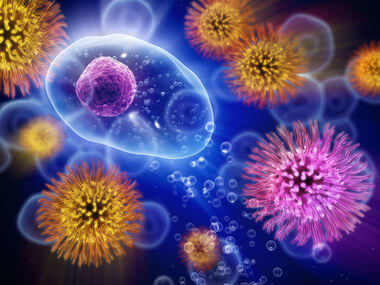 Appointments for international patients can only be made, provided that the indication or treatment is medically urgent and cannot be postponed. The urgency will be assessed and decided by the relevant medical department at Heidelberg University Hospital. Please provide a current medical report as well as further documents for our specialists to assess your case. (Short term changes possible depending on the Corona situation). For documents & medical Reports use our Contact Form
Before travelling to Germany
Heidelberg University Hospital confirms the medical necessity and urgency and available capacities for treatment.
For patients and possibly (one) accompanying person from risk areas & virus variant area who do not show Covid-19 symptoms (see below), a negative test result on Covid-19 for entering Germany is mandatory. This test result must not be older than 48 hours when entering Germany and has to be provided to the treating department during the first appointment.
For patients and an accompanying person from risk areas, a digital registration before entering Germany is mandatory: www.einreiseanmeldung.de
Accompanying persons from risk areas must quarantine themselves for 10 days in a hotel in Germany and must not visit the patient during this time (exceptions may apply for parents with children younger than 14 years). Furthermore, they have to personally report to the responsible health authority of their destination (e.g. public health authority of Heidelberg/Gesundheitsamt). Upon entry from a virus variant area, a 14-day quarantine obligation is mandatory. Please note that there may be fines if these obligations are not met.
For patients there is no quarantine obligation, but a negative test result is a mandatory. Exception: For patients entry from a virus variant area, here a 14-day quarantine is mandatory.
Please note that these requirements refer to legal regulations as well as hospital policies and apply to all patients / accompanying persons from risk areas as a rule.
Visiting and accompanying regulations
Confirmation of accompanying Persons for International Patients
The Heidelberg University Hospital initially issues a confirmation for a maximum of one accompanying person only once per patient (exception: parents for their child, if applicable).
If more than one accompanying person is to come to Heidelberg (outside the hospital), the patient or the embassy must clarify this with the relevant authorities (e.g. the Public Office of the City of Heidelberg). The UKHD does not issue a confirmation of necessity for additional accompanying persons. This also applies if accompanying persons wish to change.
For access to the hospital, the same rules apply for accompanying persons as for other visitors. You can find more information here.
If you have further questions regarding travel restrictions / quarantine obligations, please contact
the Regional Council Stuttgart / Regional Health Office (Landesgesundheitsamt):
+49 711 904-39555 (every day between 9 a.m. – 6 p.m) or
Further information